January's SEL Word is: Choice, Choice is the ultimate power. " We must all make the choice between what is right and what is easy." - Professor Dumbledore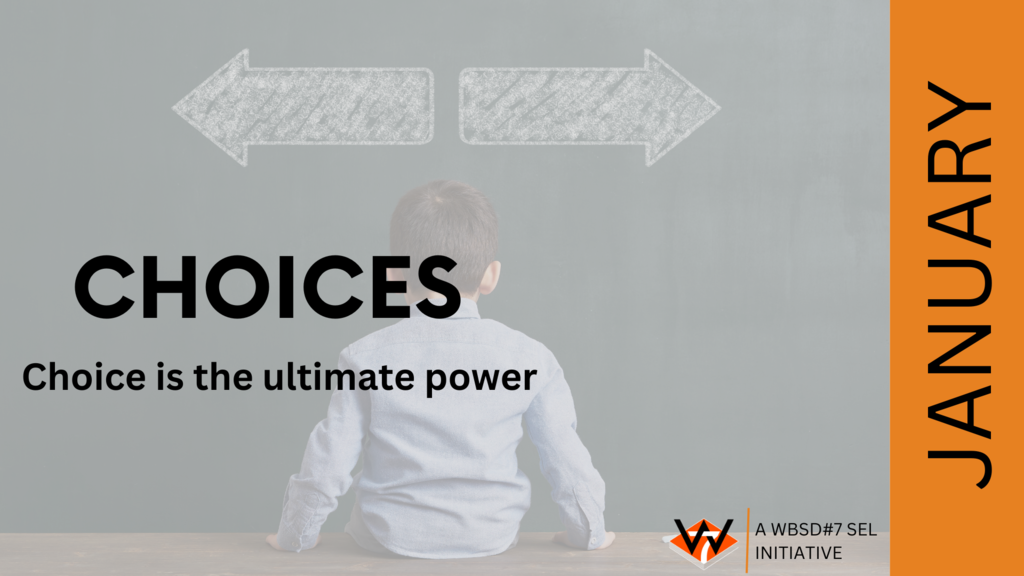 Due to the current and projected weather forecast and the road conditions, all WBSD7 buildings and offices will be closed for the rest of Thursday, 12/22/2022.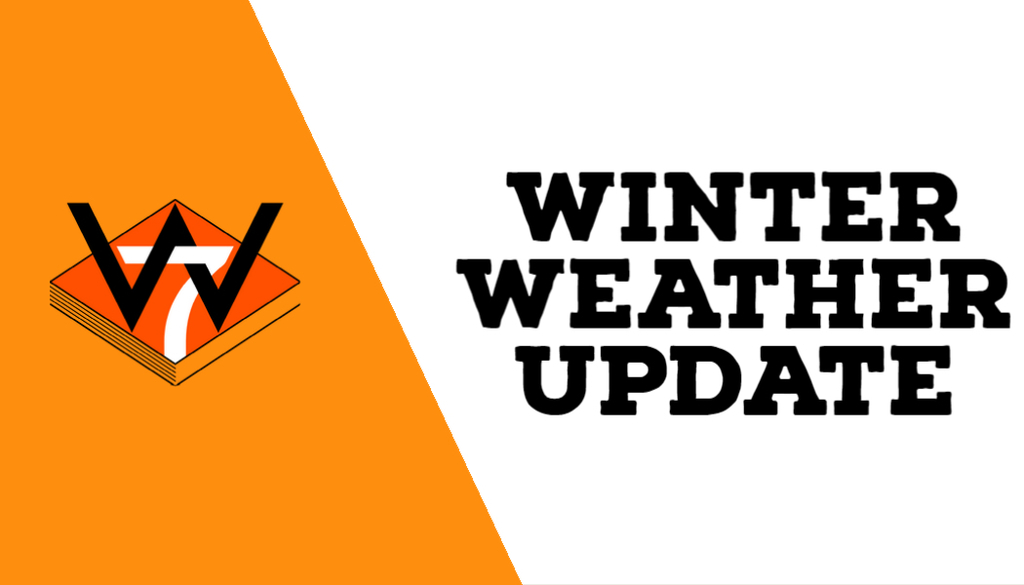 Reminder, there will be no school December 22-January 2 for Winter Break. We hope you all have a wonderful holiday break!

December's SEL Word is: ASPIRE The meaning of ASPIRE is to seek to attain or accomplish a particular goal (Mirriam-Webster). What have you accomplished this year?

All Williston Basin School District #7 Schools and Offices will be closed on Friday, November 11th in observance of Veterans Day. Thank you to all who have served.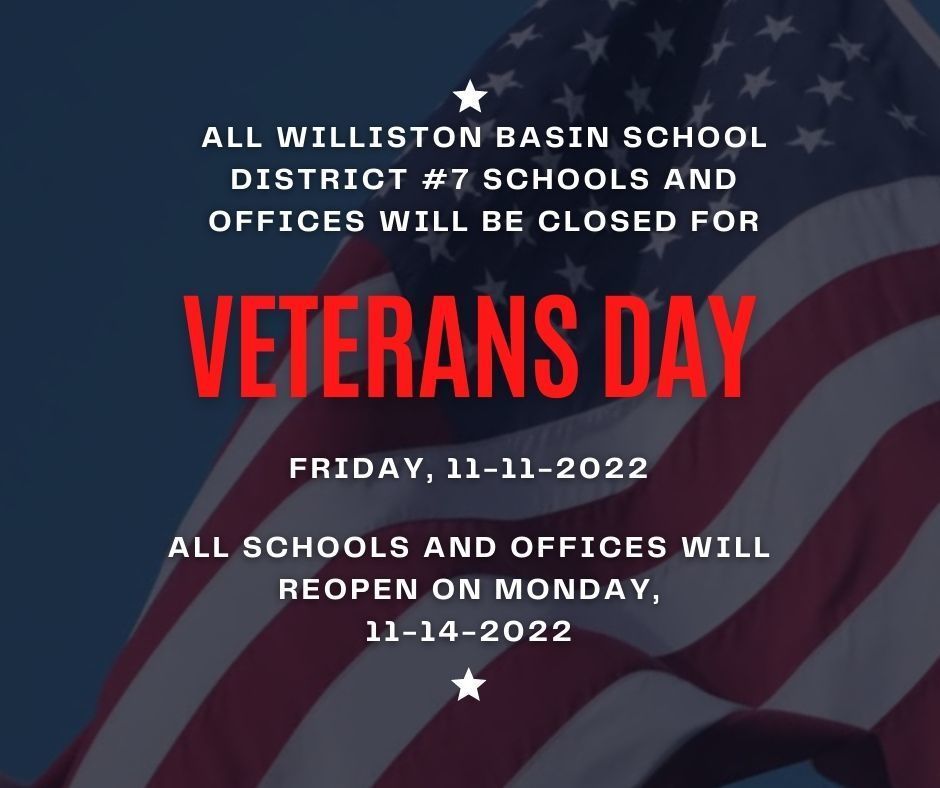 WBSD7 Food Drive! We are having a district-wide food drive next week! Please consider donating shelf-stable items such as canned fruits, canned veggies, macaroni and cheese, ramen noodles, peanut butter, instant oatmeal packs, cereal, breakfast bars, pop-tarts, Hamburger Helper, canned chicken, soup, instant mashed potatoes, etc. along with personal hygiene items. You can drop off your donations at any of our schools' main offices.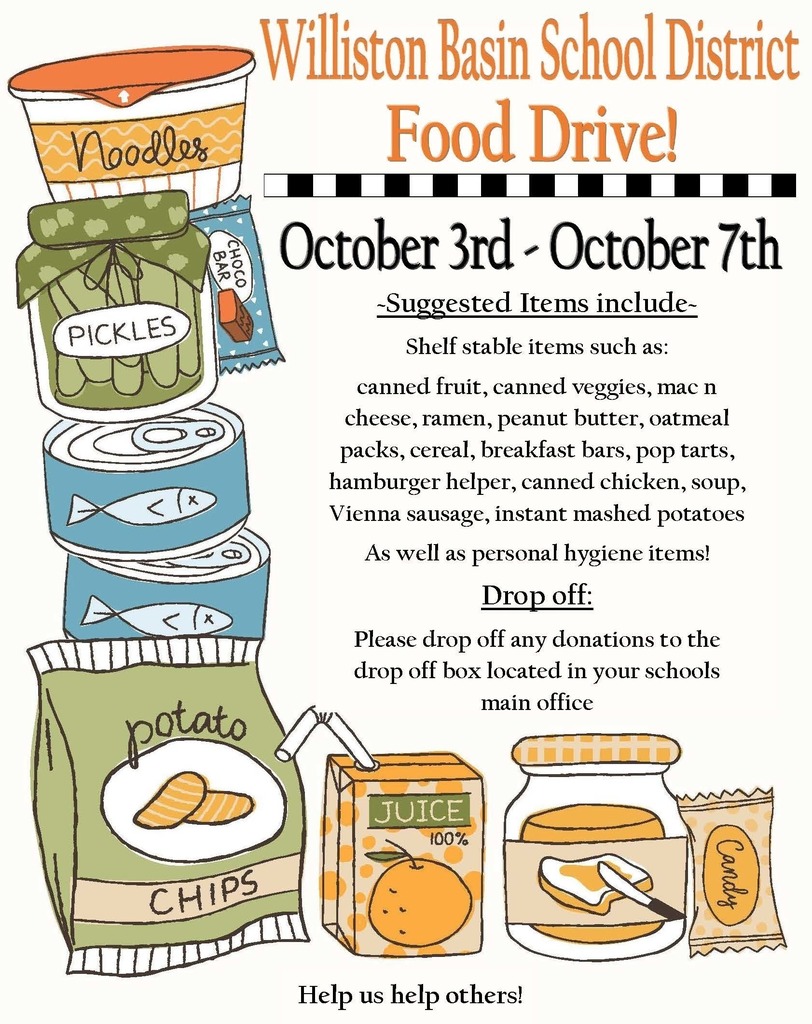 Reminder: All Williston Basin School District #7 schools and offices will be closed on Monday, September 5th in honor of Labor Day.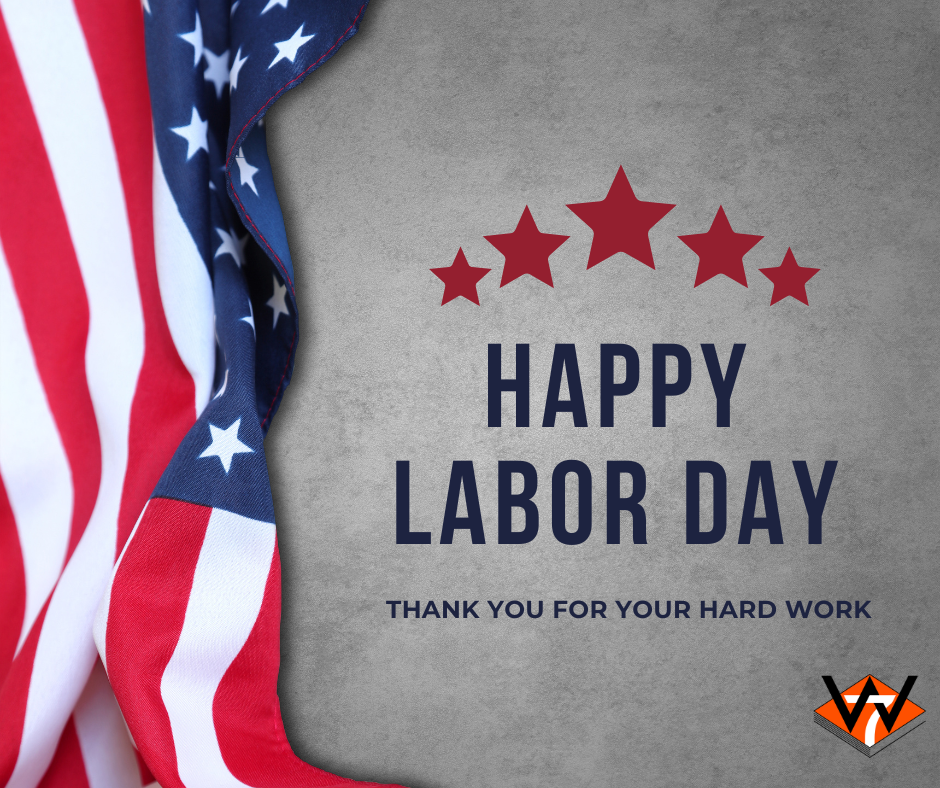 This week, the Williston Police Department will be conducting active shooter training at the Bakken Elementary and Williston Middle School buildings. During this time, the public is not allowed on either campus. Thank you @Williston Police Department North Dakota for your dedication to the safety of our students and staff.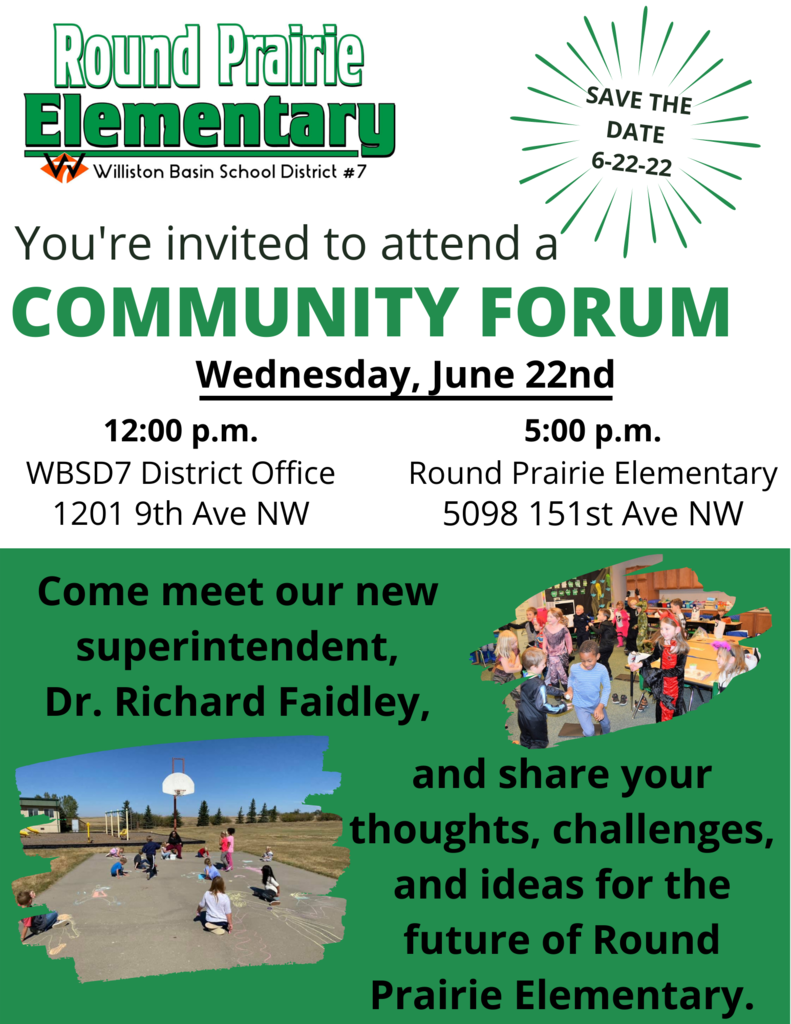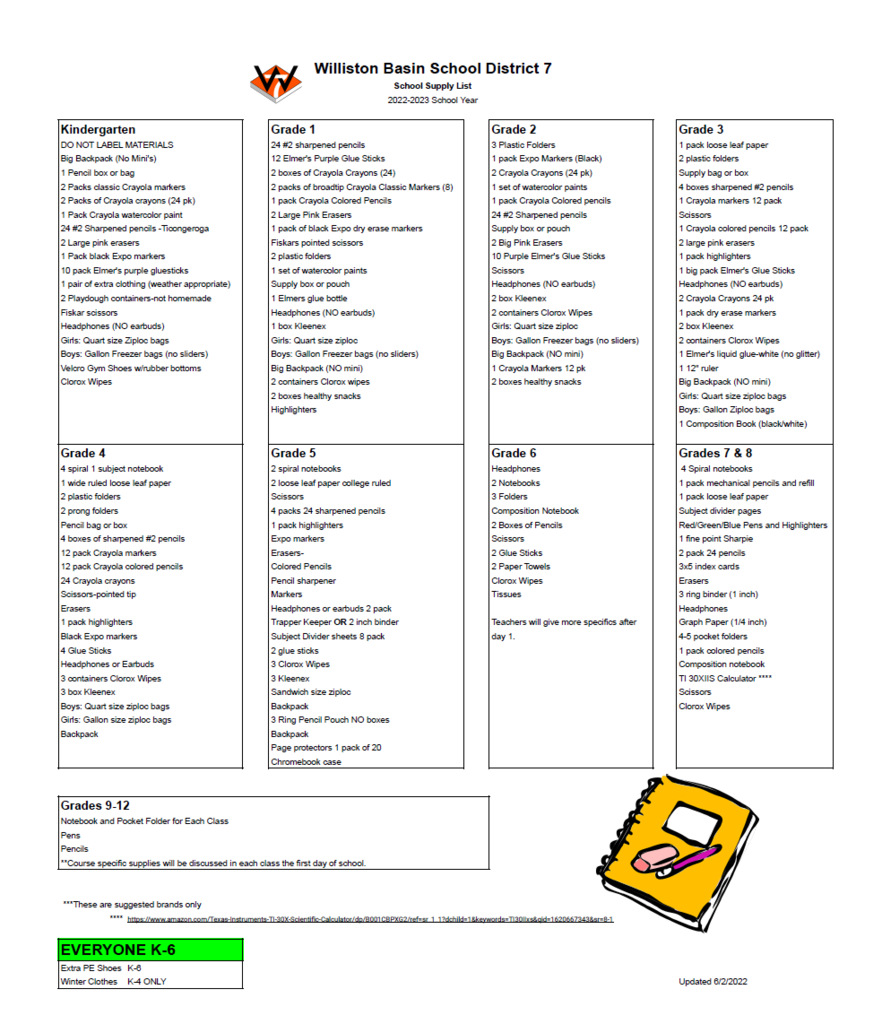 It's officially the last day of school! We hope everyone has a safe and wonderful Summer, and we can't wait to see you in August!

WBSD7 will be having their Summer Meal Program again this year! This is available for all students 18 and under. Any questions, please contact Lynelle Johnson at
lynelle.johnson@willistonschools.org
.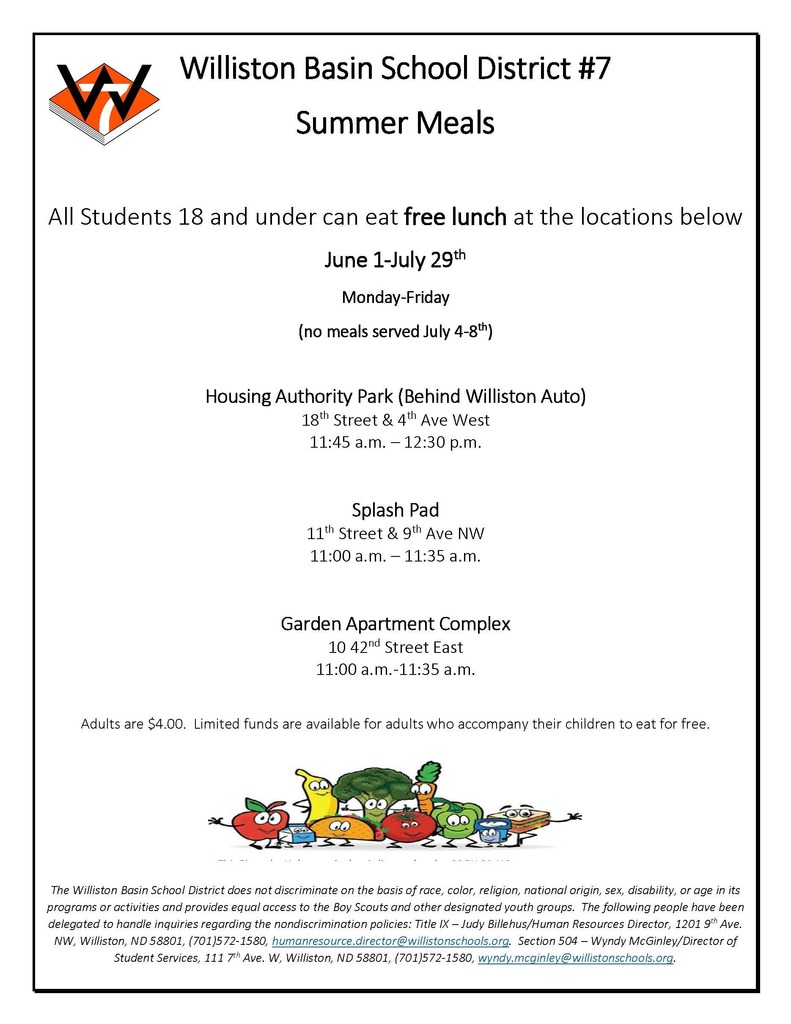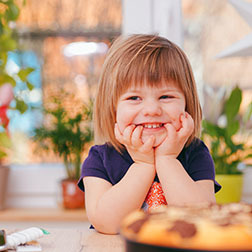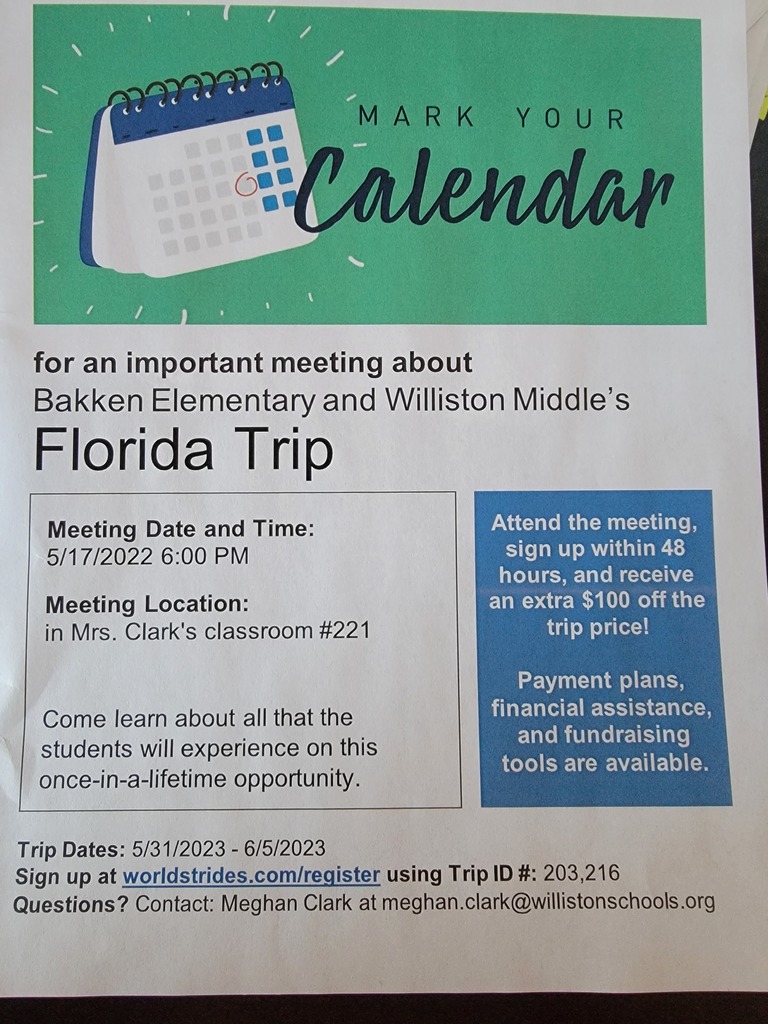 Kindergarten Screening: We are having a Spring Session of Kindergarten Screening this year on May 17th, 18th, & 19th. Schools will contact the parents of upcoming kindergarten students who have already registered for school.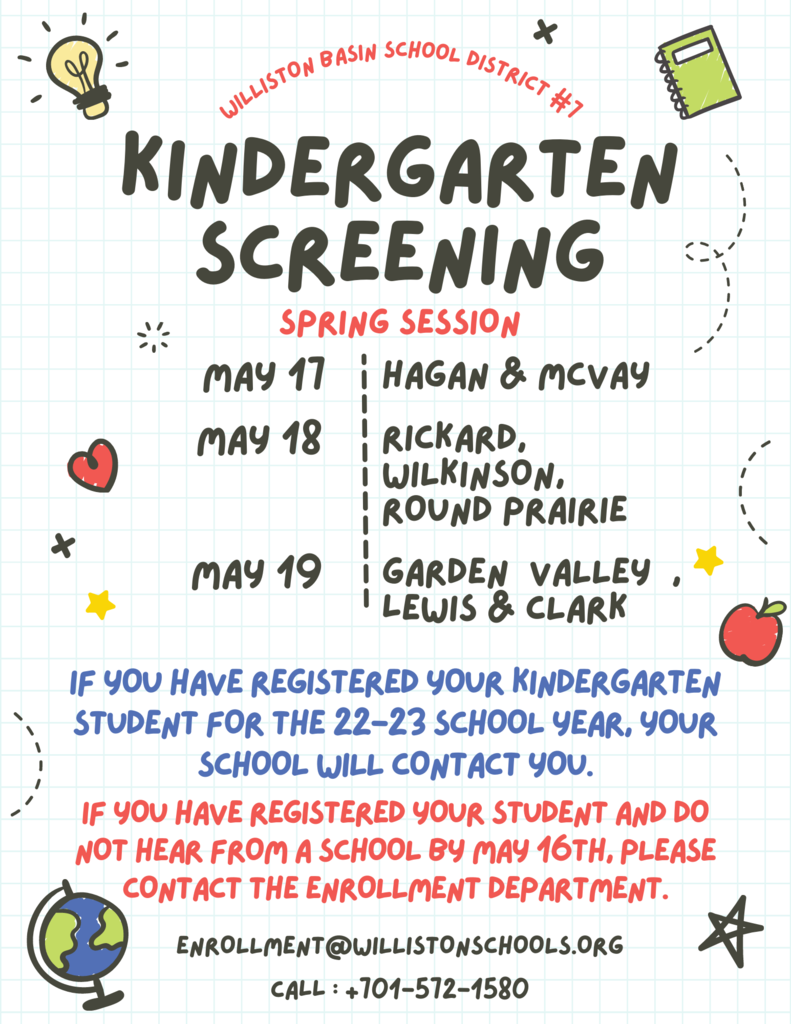 As Teacher Appreciation Week comes to an end, we want to say THANK YOU to all of our AMAZING teachers in the district. They say it takes special people to do the jobs that you do, and we couldn't agree more. We appreciate all of your hard work and dedication to our students.

The Summer After School Program is now open for registration for the 2022 summer sessions! This program is open for students entering 1st-6th grade in the Fall of 2022. Students will do daily activities and field trips such as Fort Buford, Minot Zoo, ARC, Trampoline Park, etc. Breakfast, lunch, and snacks are provided. For more information and to print the registration forms, please visit
https://www.willistonschools.org/page/summer-after-school-program
. For any questions about the Summer After School Program, please contact GNWEC at (701)609-5681 ext. 5 or email
gnwec1@gmail.com
.